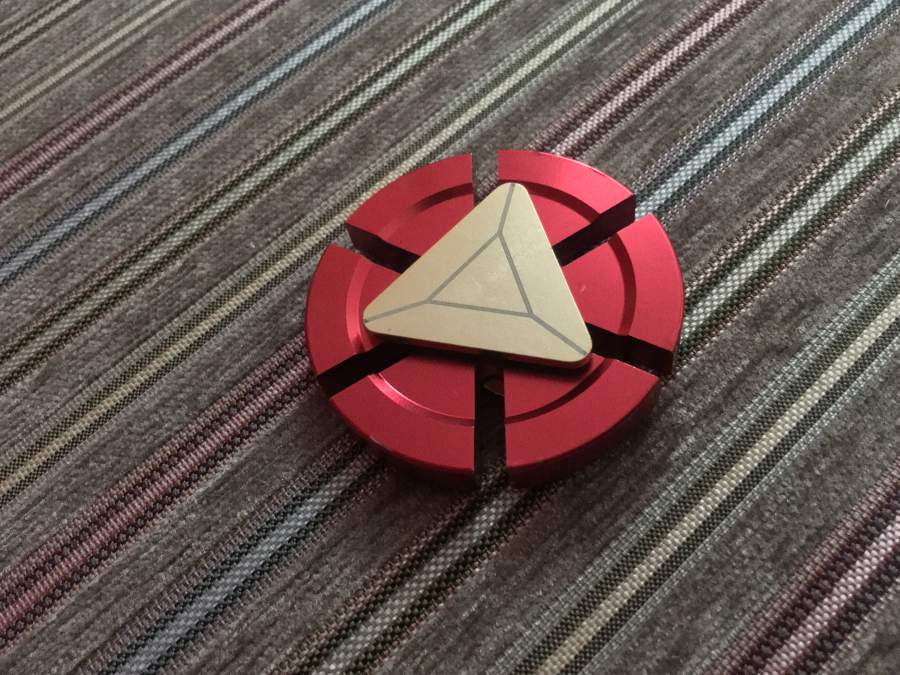 Fidget Spinner: Yay or Nay?
12-08-2017 | Posted By: Shagun Parasher |
1415 View(s)
You must have seen a random kid playing with this device around you or your colleague in the office. What exactly are we talking about? A Fidget Spinner. It was there in the toy industry, but not many people knew about them, and suddenly, overnight they were all over the place. But how did this happen? It happened when their effectivity to treat anxiety issues, autism and ADHD came into light. You must have wondered if they are helpful or not at least once while watching people play with it. Let's discuss Fidget Spinners and if they are effective or not. Here we are with our perspective. You may decide it on your own after you've read this.
What is a Fidget Spinner?
It is a little fan-like multi lobed toy that spins and spins and while you hold it between your first two fingers, creating a wheezing sound and cool rotational patterns that are oddly comforting— fidget spinners are now becoming rather popular. There were similar instruments that were already invented in 1993, but the immense popularity Fidget Spinners gained was in 2017, and it is just unbeatable. These toys became popular amongst school children and adults as well. They were turning into an addiction; as a result, this little toy was banned by some schools while some of them allowed their safe usage.

Let's talk about the Variety
From different colours to patterns, the material used and the number of prongs it has, there are a hundred types you can choose from. The ones made of plastic are quite cheap. The ones in the metal variety and more than three prongs will cost you around 400-500 INR. The metal ones are also available in superhero themes. There are also some available in the LED varieties. And guess what, some Fidget Spinners are even Bluetooth enabled, but these will cost you over 1000 INR.If you can't buy one, don't worry. You can create your own using cardboards and legos. You can check out the plenty of Youtube videos.
Are they effective?
According to popular opinion, Fidget Spinner is helpful to those who are suffering from Autism and ADHD. This is just an opinion. Since no study confirms its effectivity, we can't say if they are beneficial or not. There is a lot of research going on to prove if it can help with neurological disorders.
According to John Hopkins University, this gadget was never made as a medical aid or device. These claims come just from the social media

marketing. It is common for children to get addicted to this toy. Not only children are falling into the trap of it but even the adults. It is very common for anyone to get addicted to anything new. There is a lot of focus on a Fidget Spinner being an anxiety reliever. The underlying phenomena behind this are that it helps a person deal with stress by distracting them when in a confusing situation.
Is It Just a Game or Distraction?
Many institutes have banned the Fidget Spinner by saying that it is a distraction for the children. Students stopped paying attention to their classes, started forming groups and kept spinning and discussing this toy. It was creating an imbalance in the studies of children. Schools and institutes banned it inside their campuses as it was proving to be a distraction more than a helping medical aid.

Is It Helpful for Those at Work?
Fidget Spinner is indeed a real stress buster for working millennials as well. While playing with this, the concentration is at its peak. This helps the millennial focus on one thing at a time. This toy provides one the ability to focus on one thing and contributes to relieve anxiety and stress.
Is It Addictive or Is It Just You?
Now we must talk about the addiction. The most common reaction that a toy or game may have on you is how addicted it makes you. If you get a toy, then it is most likely to make you crave for it. You may constantly keep trying on new tricks and ways to play with it like balancing it on a finger and changing hands mid spin. It has a placebo effect. There has been so much in the media about its de-stressing effects, and now the thing is that people believe in them. People start channelling all their extra energies into something they love doing, and apparently, they get addicted to it.
With this, we can conclude that it is an anxiety relieving gadget whose neurological benefits is still up for debate. We can assure you one thing though; it will be a great topic for discussion at work and school.