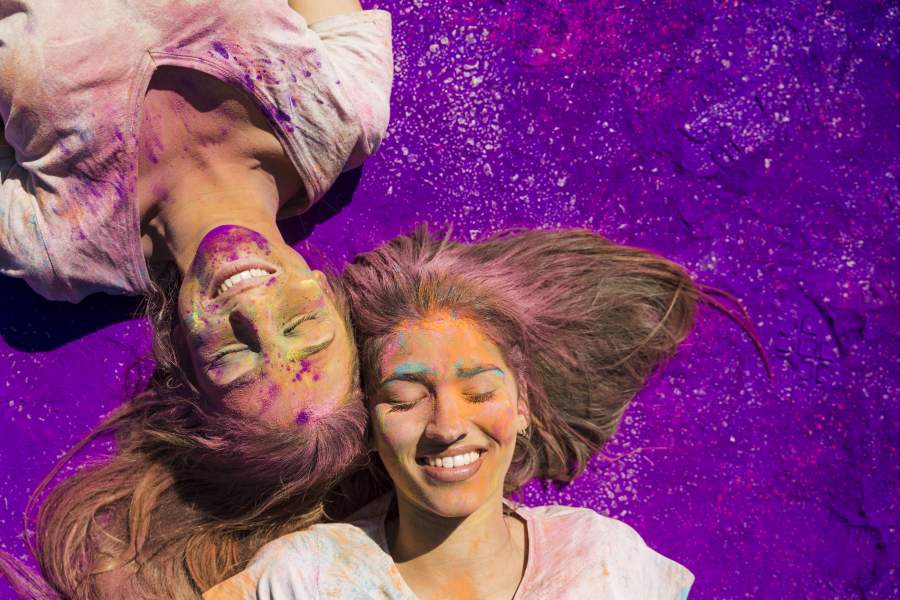 Holi Celebrations with Thandai !
05-03-2015 | Posted By: Admin |
1768 View(s)
As super busy human beings, we tend to unite during special occasions or during festivals where everyone delves themselves in the mood of mirth and celebration and fun times with family, friends, and close ones. Holi or the festival of colours is an extravagant affair with shades of joy and harmony and what better than celebrating the festivities of Holi with Thandai.
Apparently, the festivities begin much earlier with the purchase of different types of colours, both dry as well as other assortments, and it depends on the kind and type of preference of the participants. At this instance, it feels like every individual nurture the child within themselves because the unrelenting honesty and the childish thrills which one draws from being a part of the grand celebration are great to watch and one tends to immerse into it.

The festival also gives an opportunity to indulge in various mouth-watering delicacies. However, thandai is a star attraction for any Holi celebration. We always have this preconceived notion about getting intoxicated after consuming thandai. In fact, we have heard a lot of stories and, of course, the idiot box has helped us in developing this perception.
But there are great reasons to have the drink during Holi Celebrations. Drinking it with or without Bhang can keep us stay healthy provided it is taken in the right quantities especially the one with bhang in it. Thandai itself has originated as a term which has its literal meaning of a rather fine liquid or punch up of milk, a sweetening agent with different kinds of dry fruits and flavoursome spices which serve as a delicious drink and helps a lot in overcoming the exhaustion from playing colours and bursting water balloons at each other. The many good facets of thandai are as follows:-
This Holi Color Yourself without Damaging Your Skin or Hair!
• Coolant: – The primary function of thandai is that it acts as an instant coolant and makes one feel pretty refreshed after having it. Its main ingredients are milk which is a great energy booster
• Dry fruits: – The various kinds of dry fruits like almonds, nuts, pistachios and cashew nuts in thandai are a source of rich proteins and minerals
• Spiced concoction: – The spices which go into the making of a thandai are many. Cardamom, saffron, fennel, pepper are known for their special digestive properties which improve the digestive system significantly and facilitates bowel movement, thereby detoxifying the body naturally and cleansing the blood naturally.
So having Thandai during Holi Time is after all not a bad idea. Have it and enjoy the Festivities.