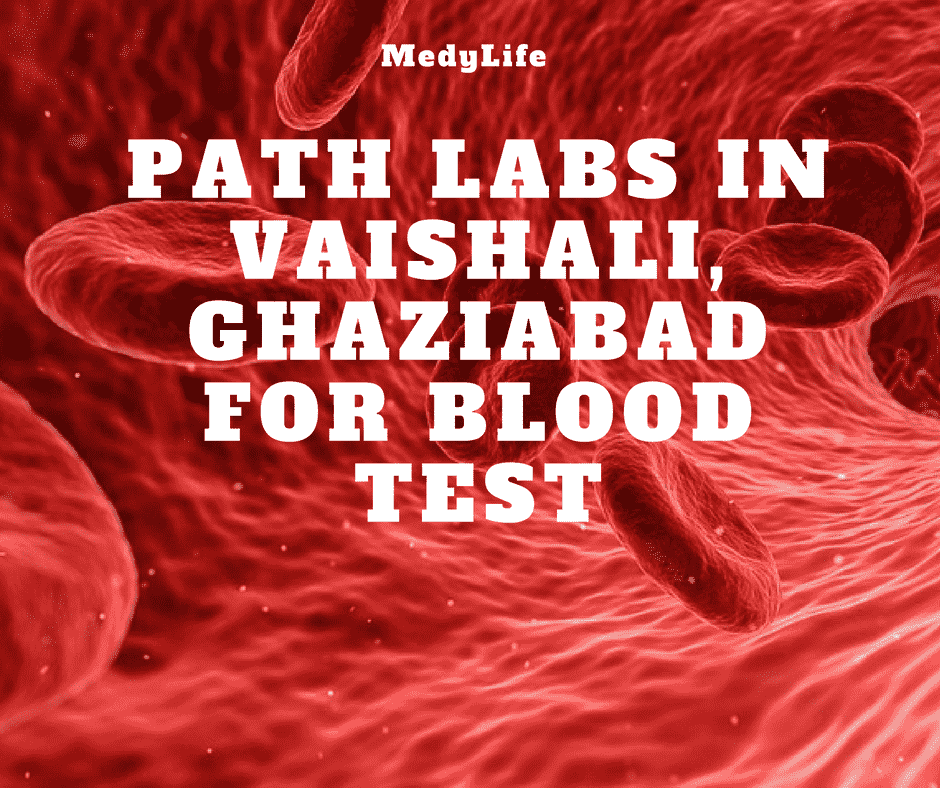 Path Labs in Vaishali, Ghaziabad for Blood Test
15-05-2017 | Posted By: Kumkum Sharma |
2371 View(s)
Everyone desires to live a healthy and happy life. And for that people take care of their diet and exercise so that they can keep diseases at bay.
However, falling sick is something that is inevitable. Many people get sick now and then and then consult a Doctor. In certain cases, when the diagnosis cannot be confirmed by taking the medical history of the patient or conducting a physical examination; Doctors ask patients to go for a Blood Test.

No one wants to take any risk when it comes to their health, and so they search for the best Path Labs near to their homes.
Well, there are several online portals now which help people find the leading Path Labs in Vaishali, Ghaziabad. People can easily get complete details of the Pathology Labs on the Internet.

Here is a list of Path Labs in Vaishali, Ghaziabad:
| | |
| --- | --- |
| Path Labs/ Diagnostic Centres | Address |
| | |
| SRL Diagnostics | 417C, Main Road, Sector 1, Vaishali, Ghaziabad |
| Dr Lal Path Labs | Shop No- 14, Plot No- 307, Sector- 2B, Vaishali, Ghaziabad |
| Diagno Labs | Plot No 308, Sector-3 A, Near PNB Bank, Vaishali, Ghaziabad |
| Dhirgaayu Diagnostics | Plot No-132, Sector-4, Vaishali, Ghaziabad |

To book Blood Tests from the nearby labs, log on to www.medylife.com and book tests online or give us a call on 8010918080.
Before going for the Blood Test, one should read a little about the test to know the importance and procedure of the test.
What is a Blood Test?
Blood Test is one of the most common types of lab Test. Doctors prescribe Blood Test to check for health diseases and conditions.
Broadly, a Blood Test is done for the following purposes:
A. To see how well a person's body organs such as liver, heart, thyroid, etc are working
B. To screen for disease such as Diabetes, Anemia, Cardiovascular diseases, etc
C. To see if the medicines that the patient is taking are working efficiently or not
D. To detect how well the patient's blood is clotting.
The patient need not do any special preparations before going for a Blood Test. But, some Blood Tests require fasting, so the patient may need to fast before going for the test.
Giving a Blood Sample is quite simple and painless. During a blood test, a needle is used to draw blood from the vein in the arm; and this way a small sample of blood is taken from the body. The reports of the Blood Test help the Doctor diagnose health problems in the early stage.

Blood Tests are also a major part of the routine Health Checkup, as a Blood Test is recommended by the Doctors to see if a person's body is working properly or not.
Thus, it cannot be denied that Blood Tests are important as they help in detecting diseases at an early stage. And so, one must go for a Health Checkup on a regular basis and protect oneself from various diseases and health conditions.