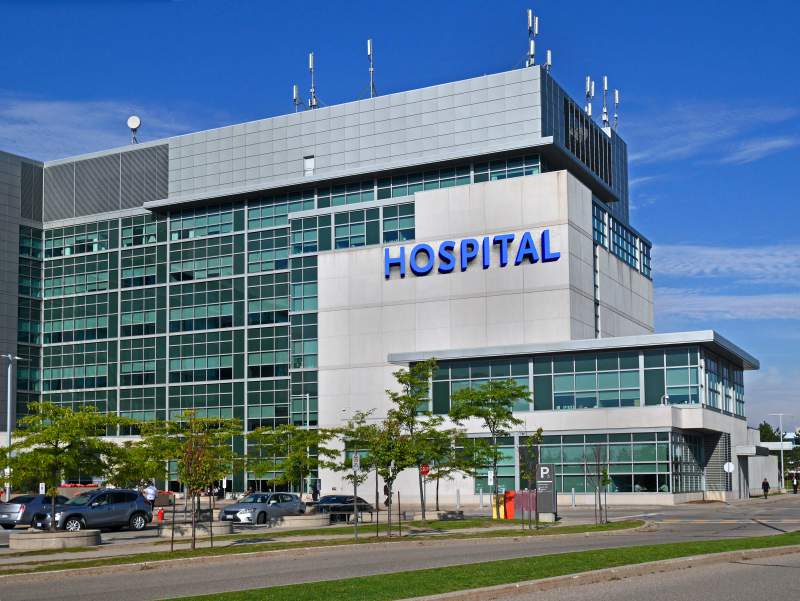 The Top 3 Hospitals of Vaishali, Ghaziabad
13-02-2018 | Posted By: Mona Singh |
3042 View(s)
The choice of a Hospital is very Critical for The Healthcare Needs of a person, and as such it becomes all the more important to choose the right Hospital for the Best Treatment at prices which are affordable so that you do not have to repent later on. This article presents an unbiased and detailed study of the Top 3 Hospitals of Vaishali, Ghaziabad so that you can take an Informed Decision based on the Facilities offered, Details of the Services Provided by the Hospital, The Specialities catered too along with the distance from your location
List of the Top 3 Hospitals of Vaishali
Max Super Specialty Hospital, Vaishali is a World Class 350+ bedded hospital from the Max Group of Hospitals accredited by NABH and NABL and offers an unparalleled spectrum of preventive and diagnostic treatment options across different medical specialities like Cardiac Sciences, Aesthetic and reconstructive surgery, Orthopaedics and Joint replacement, Oncology, Nephrology and Kidney transplant.

Specialities Offered :
Aesthetic And Reconstructive Surgery
Audiology & Speech Therapy
Bariatric/Weight Loss Surgery
Bone Marrow Transplant
Cancer Care / Oncology
Cardiac Sciences
Dental Care
Dermatology
Nutrition and Dietetics
Ear Nose Throat
Emergency
Diabetes & Endocrinology
Eye Care
IVF
Internal Medicine
Interventional Radiology
Gastroenterology
General Surgery
Health and Wellness
Kidney Transplant
Liver Transplant And Biliary Sciences
Mental Health And Behavioural Sciences
Minimal Access / Laparoscopic Surgery
Nephrology
Neurosciences
Obstetrics And Gynaecology
Orthopaedics
OPD TIMINGS
Mon-Sat: 9 am to 8 pm
Sunday:- 10 am to 1 pm
Specialty open on Sunday OPD-
Medicine
Orthopedics
General Surgery
Obs and Gyne
Pediatrics
Chemist 24/7
Address :
Max Super Speciality Hospital
W-3 Sector-1, Vaishali, Ghaziabad
Ambulance Service: 9643407136, 9643407154
Emergency Number: +91 120 4055 4055
Chandra Laxmi Hospital is an upcoming Hospital in Vaishali offering a range of Medical Specialities.It offers high-quality services at affordable prices.

Specialities Offered :
Anesthesiology
Cardiology
Dermatology & Venereology
Gastroenterology
Gynae & Obst
Medicines
Imaging Department
Nephrology
Neuro Surgery
Neurology
Orthopaedics
Opthalmology
Paediatrics & Neonatology
Pulmonology
Pathology
Psychiatry
Dental Clinic
Services :
-24/7 Pharmacy
-Round the Clock inhouse Dr Lal Path Lab Laboratory
-Dental Care is overseen by Clove Dental
Address :
Plot Number-4/337, Vaishali Sector 4, Ghaziabad – 201010, Near Vaishali Metro Station
Contact No-9810474824,0120-4372269,0120-2773671,0120-2773670

Navin Hospital was established by Dr Navin Kumar who graduated from the King George Medical College, Lucknow in 1981. He started his medical practice in 1982 and launched first Navin Hospital Pvt Ltd in Dadri UP in 1989. After this, he expanded his chain by coming up with a 100 bedded hospital in Greater Noida In 2017, Dr Navin Kumar leveraged the success and brand name of Navin Hospitality by launching one more 100-Bedded hospital in Vaishali, Ghaziabad
Navin Hospital provides excellent Healthcare services at an affordable price using the latest available medical knowledge & equipment without compromising the quality.
Specialities Offered:
Anaesthesiology
Cardiology
Clinical Psychology
Ophthalmology
Dermatology
Dietetics
ENT
Gastroenterology
Gynaecology & Obstetrics
Internal Medicine & Diabetology
Nephrology
Neurosciences
Dental
Orthopaedics
Paediatrics
Urology
Psychiatry
Pulmonology
Surgery
Physiotherapy
Neonatology
Services Offered:
-Sleep Study
-PFT
-C.T. Scan
-X-Ray
-TMT
-Mammo Graphy
-Pathology
-Echo
-ECG
-Color Doppler
-UltraSound
-24/7 Pharmacy
-Full-Service Canteen
At Navin Hospital Emergency services are available round the clock and Ambulance is just a phone call away.
Address:
NH-1, Sector-3, Near Jain Mandir, Vaishali
Contact No : 0120-2777505
So here was the list of Top 3 Hospitals of Vaishali .The idea is to provide the facts about the hospital so that the Viewers can take an informed Decision