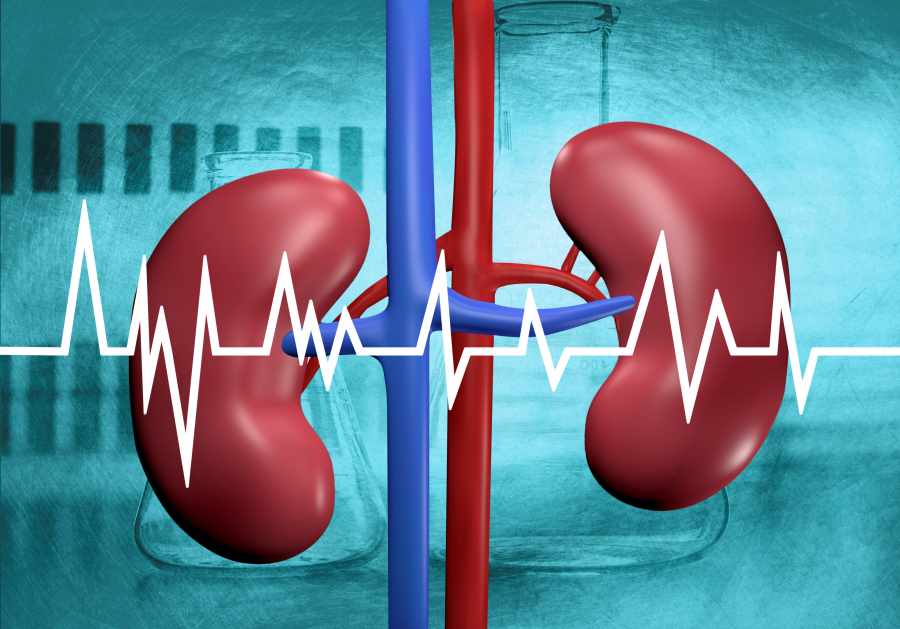 Types of Kidney Diseases | Book Kidney Function Test in Lajpat Nagar
17-06-2017 | Posted By: Chhavi |
1603 View(s)
The kidneys are bean-shaped organs located at the bottom of the rib cage and are an approximate size of a human fist. The primary functions of kidneys are to filter waste products, excess water and other impurities out of the blood. They also regulate Blood Pressure and the production of Red Blood Cells. Kidneys regulate Vitamin D that helps the body in absorbing calcium.

What are the Types of Kidney Disorders?
Kidney diseases are prevalent all over the world; it affects approximately 26 million Americal adults. Kidney diseases may be caused by high blood pressure, diabetes and other chronic conditions. Kidney diseases can even lead to several other health conditions such as weak bones, malnutrition and nerve damage.
If the disease does not get proper treatment at the right time and it gets worse; the kidneys may stop working altogether. Thus, it is best to look out for the symptoms of kidney diseases so that you can prevent it at the right time.
The most common types of kidney disorders are Chronic Kidney Diseases, Urinary Tract Infections, Kidney Stones, Polycystic kidney disease and Glomerulonephritis.

What are the Symptoms of Kidney Disorders?
Many times, people do not notice the symptoms of kidney diseases, until they become severe.
Below are some symptoms that are early warning signs of kidney diseases:
    Fatigue
    Not able to concentrate
    Difficulty sleeping
    Loss of appetite
    Swollen feet/ankles
    Muscle cramps
    Dry, scaly skin
    Puffiness around the eyes in the early morning
    Frequent urination, especially late at night
The following symptoms are severe and could mean that kidney disease is turning into a kidney failure:
    Nausea
    Vomiting
    Anemia
    Inflammation of the pericardium ( a fluid-filled sac that covers the heart).
    Poor appetite
    Painful urination
    Frequent urges to urinate
    Fluid retention
    Decreased sex drive
If you experience any of the symptoms as mentioned above on a regular basis, then you should consult a Nephrologist.

How is Kidney Disease Diagnosed?
The diagnosis of Kidney disease is made from the medical history of the patient, a physical examination conducted by the Doctor and Kidney Function Tests.
A Kidney Function test is used to detect kidney problems and check if kidneys are working properly or not. The four major types of tests used to test kidney function are:
    Urinalysis
    Serum Creatinine Test
    Blood Urea Nitrogen (BUN)
    Estimated Glomerular Filtration Rate (GFR)
Which are the best Pathology Labs for Kidney Function Test?
Many Pathology Labs provide Kidney Function Test in Lajpat Nagar, Delhi at affordable rates.
Here is a list of Path Lab for Kidney Function Test in Lajpat Nagar, Delhi:
| | | |
| --- | --- | --- |
| Pathology Labs/Diagnostic Centres | Address | Cost |
| | | |
| SRL Diagnostics | 37, Krishna Market, Lajpat Nagar 1, Delhi | 690 |
| Indraprastha Diagnostic Centre | C- 64, Lajpat Nagar 1, Delhi | 500 |
| Care Plus Imaging & Diagnostics Centre | E-34, Lajpat Nagar 2, Delhi | 550 |
| Metropolis | O- 57, Old Story,  Lajpat Nagar 4,  Delhi | 950 |
| Care Polyclinic & Diagnostics | M- 52, Lajpat Nagar 2, Delhi | 600 |
| SRL Diagnostics | D- 31, Amar Colony, Lajpat Nagar 4, Delhi | 690 |
| SRL Diagnostics | 7/19, ODS, Amar Colony, Lajpat Nagar 4, Delhi | 690 |