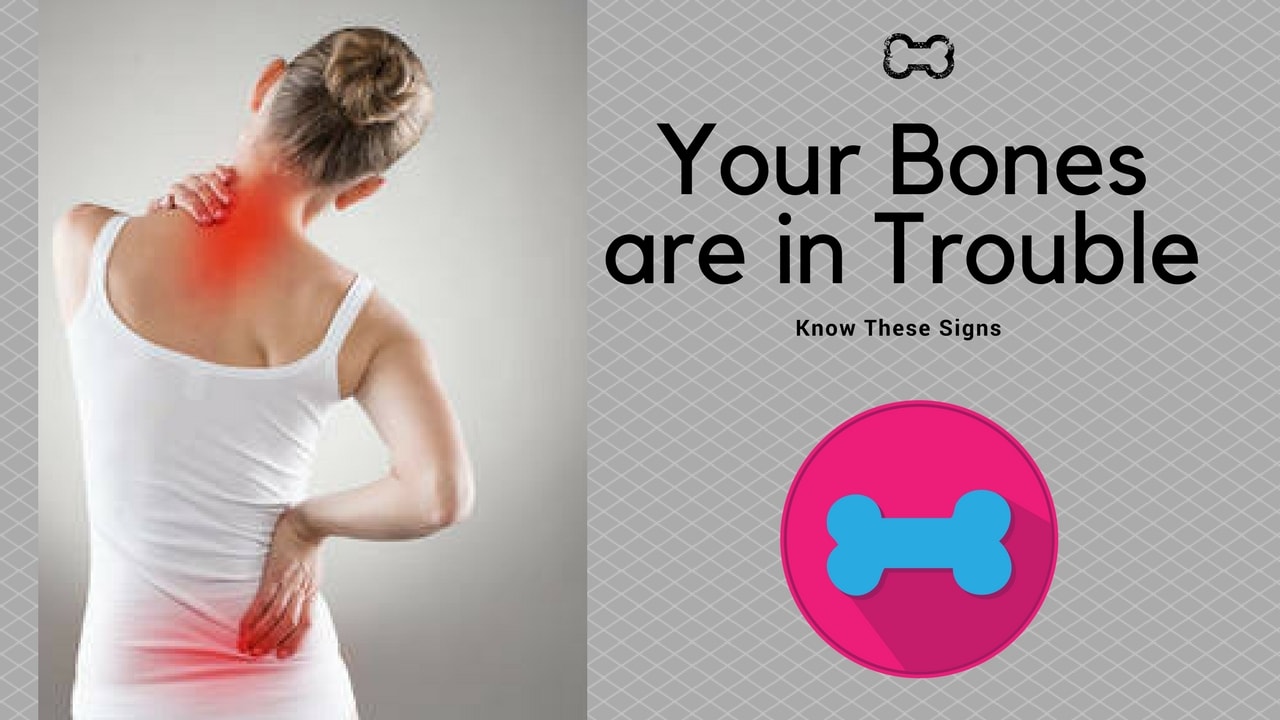 Yes, Your Bones Speak! Know These Signs that Reveal Your Bones are in Trouble
28-03-2018 | Posted By: Chhavi |
1890 View(s)
How many of you have seen people in their 20s complaining about joint pain? Well, I know most of you have! There was a time when people experienced back pain and joint pain when they got older. Blame our hectic lifestyle, careless attitude, love for junk food or the reluctance to indulge in physical activity, joint pain has become quite these common days. Joint pain should not be taken casually because it is a warning sign of arthritis. Arthritis is a type of rheumatic disorder characterised by inflammation of one or more joints. Arthritis is a term used to describe around 200 conditions that affect joints and the tissues that surround the joint.

The most common type of arthritis is osteoarthritis. I don't want to scare you, but the joint pain you experience on a daily basis can turn out to be a severe disease if not treated in time. The common signs and symptoms of arthritis are joint redness, joint swelling, joint pain, limping, stiffness, weakness and limited/loss of range of motion. Many people experience joint pain or back pain, and then what they do is use pain relief sprays or ointments to get instant relief. Not that I am against the pain relief sprays; however, it is best to go for a health checkup to screen for arthritis and other health conditions.
After you get a health checkup done, consult a good orthopaedic doctor to get a proper evaluation of the report. Treatment for arthritis aims to control joint pain,  minimise joint damage and improve quality of life. Treatment might include medications, physical therapy, weight loss therapy and non-pharmacologic therapies.

If you experience joint pain often, you must eat a healthy diet. Calcium plays a vital role in keeping your bones healthy. Most bone diseases develop due to deficiency of calcium in the body. Eat a diet rich in calcium and other vitamins. Some of the foods that help fight arthritis are fruits, vegetables, nuts and seeds, beans, fish, olive oil and whole grains. Make sure to add these foods to your daily diet. To keep your bones healthy, avoid junk food and processed foods
Self-management of arthritis symptoms is essential. You must stay physically active, maintain a healthy weight and get a health checkup done regularly to keep arthritis and other bone diseases at bay.
What Questions Should You Ask Your Doctor If You Have Arthritis?
• Does arthritis only affect joints or other areas of my body as well?
• Are there any other health conditions that develop due to arthritis?
• What foods do I need to avoid to treat arthritis?
• What causes arthritis?
• How and when should I exercise?
• I have certain special concerns (for example pregnancy, special diets, alternative medicines, etc.) How do these conditions relate to my situation?
• For how long will the treatment go on?
• Are there any precautions I need to take?
Do not shy away from asking questions from your doctor. Look out for the symptoms of arthritis and go for a health checkup regularly to prevent arthritis. This will not only help you know the condition of your bones but also help you know the overall state of your health.