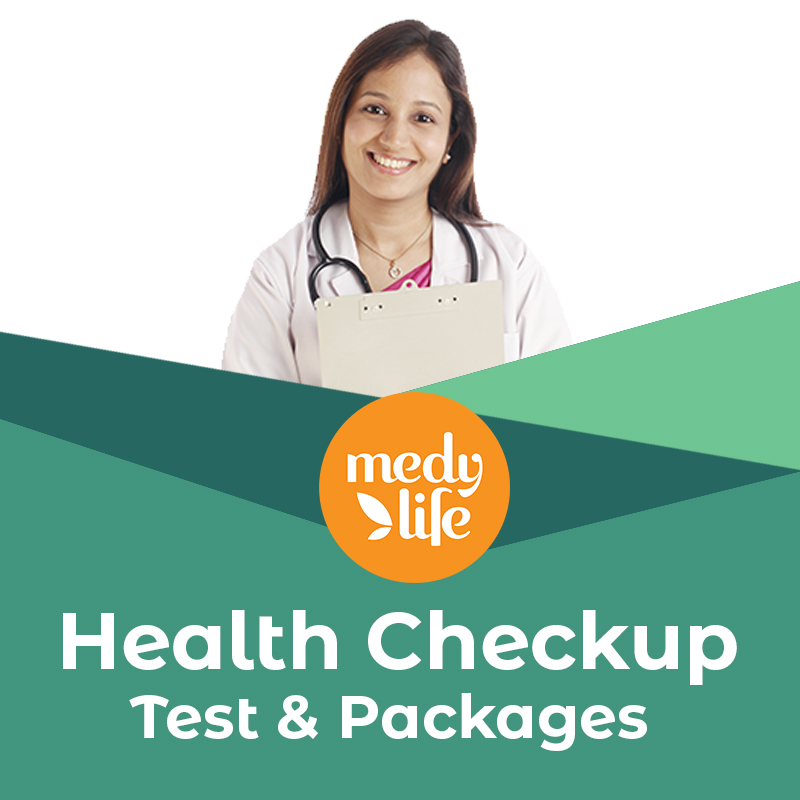 Liver Function Test (LFT)

(includes tests)
-Medylife ensures Safe and Hygenic Home Collection of Samples at all times by Trained Phlebotomists
-Tests are carried out in a Fully Automated ISO 9001:2008 & NABL Accredited Lab having world-class equipment and machines for Pathology Testing ensuring complete compliance to the quality standards as laid down by National Accreditation Board for Testing and Calibration Laboratories (NABL) which is regarded as one of the Top benchmarks for Quality Compliance in India.
-Samples are processed under the supervision of expert Professionals
The Panel of Doctors include
Dr Anil Gupta-Sr Consultant Pathologist-MBBS, MD-Pathology
Dr Mudit Aggarwal- Sr Consultant Pathologist-MBBS, MD-Pathology
Dr Sunil- Sr Consultant Microbiology- MBBS, MD-Micro
Dr M D Arif- MBBS, MD-Pathology
-Guaranteed delivery of accurate reports within the Committed timeframes
-Affordable Prices made possible by offering the tests on a direct to customer basis with no commissions payable whatsoever coupled with the use of Technology to deliver highly efficient services with a High Volume, Low markup model.
-We value relationships and always take pride in offering personalised services always rather than offering automated replies to your queries.
Liver Function Test
The Package includes Tests for Testing Liver Health

Need Help? Call 80 10 91 80 80
Details of Liver Function Test
Liver Function test measures the levels of proteins, liver enzymes, or bilirubin in your blood and helps to determine the health of your liver.
The Liver Function Tests Helps to:
-Analyse and monitor how well are you responding to a particular treatment for people already Diagnosed with a Liver Disease.
-Liver Infections such as Hepatitis C
-Monitor the side effects of certain medications known to affect the liver
-Measure the degree of scarring (cirrhosis) on the liver

No Fasting Required   Reports: Within 24 Hours of Sample Submission  
-Liver Function Test can help in early Diagnosis of Liver Realted issues.
The liver is considered as one of the most important organs of our body. It helps in breaking down our food, clean our blood, make proteins and also store energy. You might need to go for a Liver Function Test (LFT) if you notice certain symptoms like the yellow colouring of the skin or slurred speech.
Liver Function test determines how efficiently your Liver is working by measuring the amount of proteins, liver enzymes, or bilirubin in your blood.
Symptoms of Liver Problems:
Dark Urine

Light-colored stool

Swelling in belly

Loss of appetite

Weakness and feeling Tired

Yellowish eyes or skin

Throwing up or feeling that you might throw up.
Need for Liver Function Test:
To check if the patient has any liver infections, such as hepatitis

To check if any particular medication is affecting the liver or not.

If you already have liver disease, the Liver Function Test can check how well the treatment is working.
Additionally, your Doctor can also recommend you to go for this test if you are more likely to have liver diseases. For instance, if you:
Drink too much.
Belong to a family with a history of Liver Diseases
Are overweight, and have Diabetes or High Blood Pressure
Are Under medications which can harm your liver
In these instances, a Liver Function Test (LFT) is required.
Most Common Liver Function Tests:
Liver function tests measure specific enzymes and proteins in the blood. Depending on the test, either higher- or lower-than-normal level of these enzymes or proteins can indicate a problem with your liver.
Some of the common liver function tests include:
1. Alanine Transaminase(ALT) Test
ALT is an enzyme which is found mainly in the liver, and it helps in breaking down the proteins. If the amount of ALT is high in the body; it might indicate liver damage.
2. Aspartate Aminotransferase (AST) Test
AST is an enzyme found in your liver. AST is not a specific test for liver damage. Thus it is measured together with ALT test results to check if the patient has any liver problems or not. If the value of AST is high than the normal level, it might indicate a liver problem.
3. Alkaline Phosphatase (ALP) Test
Alkaline Phosphatase(ALP) is a kind of enzyme which is present in our bones, bile ducts and liver. If the level of ALP is high in the body, it might indicate a bone disease, blockage of the bile ducts or liver damage.
4. Albumin Test
The most important protein made by your liver is Albumin. The Albumin performs vital body functions such as: nourishing our tissues, transport vitamins, hormones and other substances throughout the body. This test is done to assess how efficiently your liver is developing this protein in the body. If the value of this test is below the normal level; it indicates that your liver is not functioning efficiently.
5. Bilirubin Test
Bilirubin is a waste product which is processed by the liver. It is created by the breakdown of the Red Blood Cells. If your liver is damaged, it would not be able to process bilirubin properly. If the test results show high levels of Bilirubin; it indicates that the liver is not functioning properly.
Preparation for a Liver Function Test
Before going for the Liver Function Test, you must consult your Doctor to get specific instructions about the test. There are certain medications and foods which may affect the levels of enzymes and proteins in the blood. Thus, before going for the test; your Doctor may ask you to avoid such medications and foods which can influence the results of the test.
Results of the Liver Function Test
These tests are not sure-shot tests, and if the results are not normal, your Doctor would recommend more tests to make a diagnosis.
These tests do not specify exactly the condition o the degree of the liver damage. Thus, you must consult your Doctor immediately after the test results come and go for a regular check-up to ensure a healthy living.