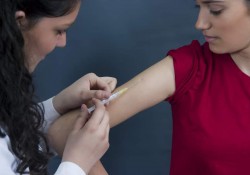 Essential Tests For Diabetics
19-11-2015 | Posted By: Admin |
732 View(s)
Here is a list of Essential Tests for Diabetics to take care of their Health.
BLOOD GLUCOSE
Done after having 75 gm of glucose in ■ 200 ml of water 2 hours after the fasting test. Readings indicate: <140: Healthy >200: Diabetic 140-199: Pre-diabetic Frequency: Monthly, once or twice a week if you're on insulin
Cost: `50-`300, free at govt hospitals.
GLYCERATED HAEMOGLOBIN
(HbA1c) Gives average blood sugar for last three months. Final reading should be 6%-7%. For those above 65 with complications such as heart disease, it should be 7.5%
Frequency: Once in three months Cost: `500-`600
KIDNEY FUNCTION TEST
Diabetes can affect the Kidney. So it is very important to get the Health of your Kidney Tested from Time to Time. The best way to do that is to go in for Kidney Function Test.It gives a fairly good  picture of the Kidney
DILATED EYE EXAM
To identify early nerve damage to the retina
Frequency: Annual Cost: Consultation fee, `500-`1,300
Need to Get Pathology Tests Done-Click Here
HYPERTENSION
For adults with diabetes, blood pressure ■ should be under 130/80 mmHg, people over 65 years should keep it less than 135/85 mmHg. Frequency: Monthly, weekly if erratic Cost: `100-200, free with every consultation
PERIPHERAL ARTERY DISEASE
Set of tests, including foot exam and ankle-brachial index test to compare blood pressure in the ankle with that in the arm, and Doppler ultrasound
Frequency: Annual Cost: `2,500 – `5,000 for a Doppler test
LIPID PROFILE
Blood tests to measure cholesterol and triglyceride levels. Levels should be: Total cholesterol: <200 mg/dL
Bad cholesterol (LDL): <75-100mg/dL HDL: <40 mg/dL (men); <50mg/dL
(Women) Triglycerides: <150mg/dL Frequency: Biannual Cost: `500–`1,000
URINE TEST
A lot of times the urine Test can be immensely helpful to detect abnormal functioning of body organs especially the Kidney and as such the urine test is highly recommended.
The best way is to go in for regular Preventive health Checkup to ensure a Happy and Healthy Life