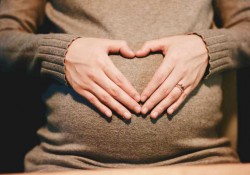 PCOS in pregnant women may increase autism risk in newborn babies
07-08-2018 | Posted By: Chhavi |
905 View(s)
PCOS in pregnant women may increase the risk of autism in newborn babies. PCOS is a hormonal disorder that results in delayed onset of puberty, excess bodily hair, and irregular menstrual cycles. Women with PCOS may have prolonged or infrequent menstrual periods or excess male hormone (androgen) levels. Polycystic Ovary Syndrome (PCOS) is one of the leading causes of infertility in women.
The exact cause of PCOS is not yet known. But every woman with PCOS is asked to lose weight  by the doctors to treat the condition. The latest study has shown that PCOS in pregnant women may increase the risk of autism in newborn babies.
Some of the studies conducted previously had shown that children who have autism have elevated levels of "sex steroid" hormones including testosterone which "masculinise" the baby's brain and body.
According to the findings, PCOS women have more than normal levels of testosterone, and some of these hormones might cross the placenta during pregnancy. This could expose the unborn baby to more of testosterone, and change the baby's brain development.
This study is published in the journal Translational Psychiatry, and the team analysed data from 8,588 women with PCOS and their first-born children, compared to a group of 41,127 women without PCOS.
This new research is helping scientists understand the effects of testosterone on the developing foetal brain. The previous researchers identified several genes that can cause autism. But after this study, it is concluded that autism can also be caused by prenatal sex steroid hormones such as testosterone.
Researchers also noted that the hormonal effects are not necessarily independent of genetic factors. A mother or her baby may have higher levels of the hormone due to genetic reasons, and testosterone can affect how genes functions.
PCOS is a disease which can also lead to heart disease and diabetes. The most common symptoms of PCOS are irregular menstrual cycles, acne, excess hair growth on the body, weight gain, and darkening of the skin. If you experience these symptoms, consult a gynaecologist immediately. You must eat a healthy & nutritious diet, and do some cardio exercises daily to keep PCOS at bay.
Also, go for a health checkup on a regular basis to keep a tab on your health and prevent health conditions.