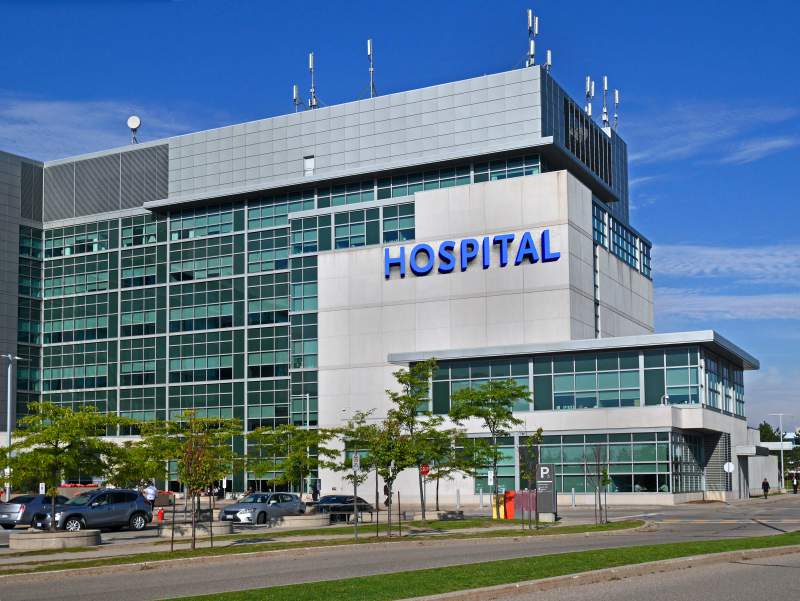 Best Heart Hospital in Delhi NCR (Top 10)
11-10-2017 | Posted By: Admin |
4483 View(s)
Cardiology is a very specialised field of medicine and requires great skills and extra bit of dedication on the part of the Doctor to deliver the expected results.Since it involves critical care, it is very important to choose the right Hospital for the best Cardio Treatment.Here we present a hand-picked list of the Best Heart Hospital in Delhi NCR which are best suited to provide critical cardiac Care.The Hospitals have been chosen on the basis of the reputation built over the years and overall expertise in Cardiology Treatment.
List of Best Heart Hospital in Delhi NCR
Medanta Hospital, Gurgaon was founded by Dr Naresh Trehan in the year 2009.Dr Naresh Trehan while practising at NYC, USA realised the importance of having a world-class facility which could provide the best Cardio Treatment to patients in India at much lesser cost than the United States of America.Since then The Hospital has come a long way spearheaded by the efforts of Dr Trehan and is now considered as a premier centre for Cardio Treatment with a team of best in class doctors.It also caters to over 22 medical super specialities under one roof.Medanta is widely regarded as one of the Best Heart Hospital in Delhi NCR Region.The very catch line of Medanta Hospital-Delivering world-class healthcare in India says it all.

Highlights :
-1600+ Bed Hospital
-Campus Spread over 2.1 million sq. ft
-39 Operation Theatres with state-of-the-art technology
-1:1 Patient to Nurse Ratio
-Air Ambulance
-Medanta is Level 1 Trauma Facility, the highest of all levels
-Equipped to handle any kind of emergency
-3.0 Tesla MRI,-256 Slice CT, CT Scan on Wheel &PET CT Heart
-Coronary Artery Bypass Grafting (CABG)
-Treated more than 20,000 international patients from all over the world
-Complete management from Entry to Exit
-Renowned and Qualified Doctors
-Holistic approach towards treatment
-Use of Latest Technologies
-World Class Services
-Follow-up after going home via Telemedicine
-Tie-ups with leading insurance companies
The Team of Doctors
-Dr. Naresh Trehan, Chairman
-Dr. Ali Zamir Khan, Associate, Director
-Dr. Amanjeet Singh, Associate Director
-Dr. Amit Chandra, Associate Director
-Dr. Amit Misri, Senior Consultant
-Dr. Anil Bhan, Vice Chairman
-Dr. Bharat Rawat, Associate Director
-Dr. Bhuvnesh Kumar Aggarwal, Principal Consultant
-Dr. C.S Agarwal, Associate Director
-Dr. Gagandeep S Wander, Senior Consultant
-Dr. Indivar Upadhyay, Senior Consultant
-Dr. Madhu Mary Minz, Consultant
-Dr. Madhukar Shahi, Director
-Dr. Manish Bansal, Associate Director
-Dr. Nagendra Singh Chauhan, Associate Director
-Dr. Niraj Gupta, Senior Consultant
-Dr. Pankaj Bajpai ,Senior Consultant
-Dr. Praveen Chandra, Chairman
-Dr. R. R. Kasliwal, Chairman
-Dr. Rajneesh Kapoor, Senior Director
-Dr. Rakesh Gupta, Senior Consultant
-Dr. Rakesh Gupta, Senior Consultant
-Dr. Sandeep Srivastava, Principal Consultant
-Dr. Sanjay Mittal, Director
-Dr. Shailendra Trivedi, Director
-Dr. Smita Kumar, Associate Consultant
-Dr. Vijay Kohli, Senior Director
-Dr. Vijay Kumar Chopra, Director
-Dr. Vinayak Aggarwal, Associate Director
In 1971, Dr Reddy decided to leave his prospering practice in Boston and came back to India. He faced many obstacles but his sheer will to offer quality medical facilities in India finally took shape in the Year 1983 and there has been no looking back since then.
Apollo boasts of the Best Team of Doctors and is the first choice for specialised treatment and caters to a wide range of medical specialities.Apollo is believed to have touched and enriched over 42 million lives from across 120 countries.Apollo has an excellent infrastructure backed by best of services with highest industry accreditation.When it comes to treatment, it is generally The first choice and one of the Best Heart Hospital in Delhi NCR.

Highlights :
-Pioneer in Open Heart Surgeries in India
-The Apollo Heart Institutes at Indraprastha Apollo Hospitals is part of one of the largest cardiovascular groups in       the world
-Performed over 1,52,000 heart surgeries, which include complicated coronary artery bypass operations, surgery for   all types of valvular heart disease, and infant and neonatal Heart surgery with great success rates
-Apollo has well-equipped third generation Cath Lab, Critical Care Units and Intensive Care Units
-Among the best 6 heart institute in the world.
-Pioneered Coronary Artery Stenting as well as Laser Angioplasty
-3 Dedicated Cardiac Theatres
-14 bedded intensive care Unit with trained nurses
-First in India to achieve JCI accreditation
-Lab is NABL accredited
-The Week-Nielsen Best Hospitals Survey 2015-16th Voted Apollo as the best private hospital in India for Cardiology

The Team of Doctors
-Dr. Amit Mittal
-Dr. Anoop K. Ganjoo
-Dr. Arif Wahab
-Dr. Bhaba Nanda Das
-Dr. K. K. Kapur
-Dr. K. K. Pandey
-Dr. K. K. Saxena
-Dr. Mahesh Chandra Garg
-Dr. Mukesh Goel
-Dr. N N Khanna
-Dr. N. Shastry
-Dr. Partha Prateem Choudhury
-Dr. Prabhu Dayal Nigam
-Dr. Pradeep Jain
-Dr. Prashanta Kumar Ghosh
-Dr. Rajeev Kumar Rajput
-Dr. Rajeev Mehrotra
-Dr. Raman Puri
-Dr. S. K. Gupta
-Dr. Sachin Upadhyaya
-Dr. Subhendu Mohanty
-Dr. Sunil Modi
-Dr. V. Hariharan
-Dr. Vipul Narain Roy
-Dr. Vivek Gupta
Escorts was established in the year 1988 as the destination for Cardiac Treatment and was acquired by Fortis Healthcare in 2005.Fortis Escorts Heart Institute has set benchmarks in cardiac care. Today, it is recognised world over as a centre of excellence providing the latest technology in Cardiac Bypass Surgery, Interventional Cardiology, Non-invasive Cardiology, Paediatric Cardiology and Paediatric Cardiac Surgery.
The Hospital is equipped with highest clinical expertise and cutting-edge medical technology; The hospital is backed by the most advanced laboratories performing a range of highly sophisticated investigative tests.
The Hospital has a vast pool of talented and experienced team of doctors supported by highly qualified, experienced & dedicated support staff.

Highlights : 
-The 285+ Bed hospital has 5 Cath Labs besides a host of other world-class facilities.
-Currently, more than 200 cardiac doctors and 1600 employees work together to manage over 14,500 admissions   and 7,200 emergency cases in a year.
-Performed more than 70,000 heart surgeries in the last 22 years
-The Cardiac Catheterization laboratory at Fortis Escorts Heart Institute is equipped with state of the art efficient,     high resolution Phillips AlluraXper FD10 Cardiovascular X-ray System
-The first to launch Critinext (Electronic ICU)
-India's first pacemaker implanted via Bundle Pacing
-X-Matrix Transducers technology for Live 3D-ECHO & 3D TEE
-Remote Consultations
-End to End Assistance during Stay
-JCI Accreditation for Hospital in 2010 and Re-Accreditation October 2013
-NABH Accreditation for Hospital in 2008 and Reaccreditation in June 2014
-NABH Accreditation for Blood Bank in 2009 and Re-accreditation in January 2015
-NABL for Laboratory services in 2011 and Re-accreditation in April 2015
-Best Single Speciality Hospital –Cardiology ICICI Lombard & CNBC TV 18 India: 2013, 2014,2015
-Best Cardiology Centre in India – Consumer Department (GOI)
The Team of Doctors
-Dr Ashok Seth
-Dr Vishal Rastogi
-Dr Anil Saxena
-Dr Viney Jetley
-Dr Atul Mathur
-Dr Sameer Srivastava
-Dr Vijay Kumar
-Dr Ashok Kumar Omar
-Dr Nishith Chandra
-Dr Ashok Khera
-Dr Peeyush Jain
-Dr Vijay Kumar
-Dr Vinay Kumar Sharma
-Dr Vivek Kumar
-Dr Mitu Anand Minocha
-Dr Praveer Agarwal
-Dr Arif Mustaqueem
Fortis Memorial Research Institute, Gurgaon is a Multispeciality Hospital with an enviable international faculty, reputed clinicians, highly trained support staff using cutting edge technology.It is a 1000+ Bed hospital spread over 11 acres offering the best in class services and treatment.
The Hospital provides best of Cardiology Services with accurate diagnosis and professional treatment.The Hospital has a Highly Experienced team of Doctors specialising in Cardiac By-Pass surgery, minimally invasive surgery, interventional cardiology and non-invasive cardiology.The Hospital is equipped with the latest equipment and best in class infrastructure to offer best services and treatment.

Highlights :
-Capacity of 1000 beds
-Campus spread over an area of 11 Acre
-Certified by NABL
-Recognized by NABH
-Equipped with diagnostic facilities such as stress test, thallium Heart mapping, CT scan, MRI, echocardiography,     ECG and Non-Invasive image processing
-Ambulatory services with advanced cardiac life support available
-Special wing dedicated to pediatric cardiology and cardiac surgery
-Electrophysiology and arrhythmia studies conducted in a separate wing
-Minimally invasive cardiac surgery practised
-Cardiac rehabilitation unit for proper post-operative recovery

The Team of Doctors
Dr Nikhil Kumar, Cardiologist
Dr Sanjeev Chaudhary, Cardiologist
Dr Sharad Tandon, Cardiologist
Dr Amit Hooda
Dr S S Murthy
Dr Udgeath Dhir
Max Super Speciality Hospital, Saket is one of the leading Health Care Destination.Max Super Speciality Hospital Saket has all latest equipment and Technology to offer best cardiac care to patients and is rated as a Top Heart Hospital in Delhi NCR Region.
The Hospital also offers an alternative treatment for end-stage heart-failure patients with procedures like ECMO, LVAD, Heart transplant, Heart Hole surgeries (ASD, VSD, PDA), Paediatric Cardiac Surgery, Angioplasty/Angiography and Surgery for stroke prevention.

Highlights :
-500+ Bedded Hospital
-Over 34 lakhs patients Treated across 35 medical specialities
-Equipped with state-of-art 1.5 Tesla MRI machine and a 64 Slice CT Angio.
-NABL and NABH Accreditation
-Recognized by Joint Commission International
-Cardiac Rehabilitation Unit
-Air Ambulance Facility
The Team Of Doctors
-Dr K K Talwar
-Dr. Viveka Kumar
-Dr Vanita Arora
-Dr. Rajneesh Malhotra
-Dr. (Col) Kumud Rai
-Dr. Rajeev Rathi
-Dr. (Col) C.P.Roy
-Dr. Roopa Salwan
-Dr. Sunil Kumar Agarwal
-Dr. Adarsh Koppula
-Dr. Rahul Mehrotra
-Dr. H K Agarwal
-Dr. Neeraj Awasthi
-Dr. Anupam Goel
-Dr. Abhay Kumar
-Dr. Sanjeev Malhotra
-Dr. Madhav Rao
-Dr. Kapil Gupta
-Dr. Ratna Mallik
-Dr. Kewal Krishan
-Dr. Mohan Bhargava

Sir Ganga Ram Hospital was initially founded in 1921 at Lahore by Sir Ganga Ram, and after partition, the present Hospital was established at Rajinder Nagar, Delhi and inaugurated by Shri Jawahar Lal Nehru in 1954.
Over the period It has acquired the status of a premier medical institution due to its reputation of providing the highest level of medical services to patients from Delhi and neighbouring states and is hugely believed to be amongst the Best Heart Hospitals in Delhi NCR Region.
The Department of Cardiology at Sir Ganga Ram Hospital was started in 1977. Dharma Vira Heart Centre was inaugurated in 1999 by the then president of India- Late Sh.K.R.Narayanan.This new centre started cardiology and cardiac surgery services. There has been a recent addition in 2011 of pediatric cardiology wing in the existing Dharma Vira heart centre.The centre is proud of providing all cardiac care facilities starting from basic intensive care to highly skilled cardiac interventions, non-invasive investigations and Pediatric cardiac surgery and cardiology treatment including congenital heart disease, at an affordable price. The care of treatment provided is as good as the best in anywhere in the world.

Highlights :
-Spread over 11 acres in the Heart of Delhi
-675 Bedded multi-speciality state-of-the-art Hospital providing comprehensive Healthcare services
-First heart transplant in 2011 the private sector in the Northern India.
-433 cardiac surgeries without a single mortality and has earned the honour of place in LIMCA book of records.
-Successful cardiac surgery for patients of HOCM
-Successful surgery for patients of chronic pulmonary thromboembolism
-Comprehensive Cardiac rehabilitation program
-Journal of Preventive Cardiology for fellow physicians
-Infrastructure at the Dharmavira Heart Centre consists off
Two operation theatres
17 Bed postoperative complex
2 digitised cardiac cath lab
16-bed intensive coronary care unit
18- Beds Cardiology ward
3 bedded Radial Lounge
6 bedded Cath recovery
Paediatric cardiology ICU
Team of Doctors
Dr Ganesh Shivnani, Chairperson-Dept of Cardiac Surgery
Dr Sujay Shad, Director Heart and Lung Transplant
Dr P.K.Khanna, Advisor
Dr S.Dubey, Sr. Consultant
Dr J.P.S.Sawhney, Chairperson-Dept of Cardiology
Dr R.R. Mantri, Director – Cath Lab
Dr S.C.Manchanda, Retired Consultant
Dr A. Maheshwari, Chairperson-Dept of Cardiology
Dr Rachna Gupta, Consultant
Dr Rajat Mohan, Director-Dept of Cardiology
Dr Elvin Daniel, Clinical Asst.
Dr Rajneesh Jain, Co-Director – Cath Lab
Dr. Munish
Dr Sangeeta Sachdeva, Co-Director, Dept of Paediatric Cardiac Sciences
Dr Rajiv Passey, Sr.Consultant Cardiologist
Dr Raja Joshi, Chairperson-Dept of Paediatric Cardiac Sciences
Dr Ashwani Mehta, Sr.Consultant
Dr Neeraj Agarwal, Paed. Cardiologist
Dr B.Kandpal, Consultant
Dr Mridul, Paed. Cardiologist
Dr Arun Mohanty, Consultant
Dr Reena Khantwal Joshi, Paed. Anesthetist
Dr B.S.Vivek, Consultant Cardiologist
Dr Mahendra Narwaley, Associate Consultant
Dr Aman Makhija, Consultant Cardiologist
Dr Manish Kr.Sharma, Assc. Consultant Cardiologist
Dr H L Kher, Retired Consultant
Dr Anjali Arora (Lipid Clinic)
Dr Kushal Madan, Cardiac Rehabilitation Consultant
Dr Monika Sharma, Clinical Psychologist
BLK Super Speciality Hospital was founded by Dr B L Kapur and was inaugurated by the Prime Minister, Pt. Jawahar Lal Nehru in January 1959.The Hospital was upgraded in the Late 1990's.Dr BLK Super Speciality Hospital offers Quality Health Care Services by the best names in the professional circles to ensure world-class health care to all patients.The quality of care and infrastructure speaks volumes about BLK's commitment to 'PASSION FOR HEALING' making it extremely popular making it as one of the Best Heart Hospital in Delhi.
BLK Heart Centre offers a range of world-class treatments and services all under one roof: from Diagnostic Non-invasive Cardiology, Nuclear Scans, PET Scan and CT Imaging to top-class Interventional Cardiology, Interventional Radiology and Neuro Interventional services, including the full range of Cardiac and Vascular Surgeries.

Highlights :
-650 +Bedded Hospital spread over 5 acres in the heart of Delhi
-BLK Heart Centre is a part of BLK Super Speciality Hospital
–One of India's largest Private sector, tertiary care Hospitals.
-The Centre's team of experts is internationally recognized for treatment of Complex cardiac procedures
-Performed more than 20000 Interventional procedures, ranging from complex Angioplasty Rotablation and Device Implantation to Endovascular and Congenital Heart procedures.
-Combined team experience of over 25000 Cardiac Surgeries, more than 4000 Total Arterial Grafting and over 4000 Minimally Invasive Cardiac Surgeries
-The Heart Centre is well equipped to handle the most complex and critical cardiac cases.
-The hospital has 17 state-of-the-art well equipped modular operation theatres with three stage air filtration and gas scavenging system to ensure patient safety.
-The hospital is equipped with latest 1.5 Tesla MRI.
-Latest PET CT Scan machine,-128 Slice volume CT Scan
-Accreditedited by NABL and NABH
-Ability of surgeons to perform non-surgical correction of congenital heart defects
-Emphasis on minimally invasive cardiac surgery

The Team of Doctors
Dr Subhash Chandra, Cardiologist
Dr Sushant Srivastava, Cardiothoracic and Vascular Surgeon
Dr Dheeraj Gandotra
Dr Ajay Kaul
Dr Neeraj Bhalla
Dr Gaurav Gupta
Dr Gaurav Agrawal
Dr Sanjeev Gera
Dr Shahid Mahdi
Dr Amit Pendharkar
Dr Satbir Singh
Dr Gaurav Agrawal
Batra Hospital & Medical Research Centre established in 1987 by Ch. Aishi Ram Batra Public Charitable Trust.The Hospital offers a tertiary level care in 42 specialities and has one of the best Team of professional Doctors and Support Staff.Batra Hospital is a leading Multi-Specialty private hospital of Delhi which aims to bring world-class medical care within reach of the common man. The Hospital boasts of offering the latest and the most modern medical care.

Highlights : 
-Infrastructure comprising of 495 beds, 14 Operation Theatres, -112 ICU beds, 24×7 Emergency facilities, a full range of state-of-the-art diagnostic laboratories and comprehensive rehabilitation facilities.
-64 Slice CTScan
Team of Doctors
Dr Asha Rani Khanna
Dr Rajiv Agarwal
Dr Asha Rani Khanna
Prof. (DR.) Upendra Kaul
Dr Rajiv Bajaj
Dr Sanjeev Sharma
Dr R.D. Yadav
Dr S.K. Pandey
Moolchand Medcity is India's foremost names in healthcare, Moolchand has been setting standards for the past half-century providing healthcare services to three generations of Delhites with care and dedication.Moolchand Heart Hospital boasts of outstanding physicians, world-class facilities, innovation, superior clinical outcomes and patient-friendly care.It is a go-to destination for cardiac issues and rated as a top Heart Hospital in Delhi.

Highlights :
-First Multispecialty Hospital in North India to receive NABH Accreditation
-Prestigious Joint Commission International Accreditation
-NABH Accreditation for Blood Bank
-NABL Accreditation
Team of Doctors
-Dr. Apoorv Mittal
-Dr. H K Chopra
-Dr. K K Aggarwal
-Dr. Rakesh Arora
-Dr. Sarita Gulati
-Dr. Satyanand Pathak
-Dr. Shailesh Jain
Artemis Health Institute was established in the year 2007. It is a healthcare venture from the promoters of the Apollo Tyres.The Hospital has 300 full-time doctors, 11 Centres of excellence and 40 specialities. Artemis has a 50-bed super-speciality hospital in Dwarka, New Delhi, along with high-end clinics at DLF Club 5 (Gurgaon), Anand Niketan (New Delhi) and Rewari (Haryana).

Highlights :
-380 bedded Hospital Super-Speciality Hospital
-The first hospital in Gurgaon to be accredited by JCI and NABH.
Team of Doctors
Dr. Manjinder Sandhu
Dr Nidhi Rawal
Dr. Monik Mehta
Dr. Prakash Yadav
Dr. Balbir Kalra
Dr. Akhil Govil
Dr. Murtaza A Chishti
The above list of Best Heart Hospital in Delhi NCR has been compiled to make your job of finding the leading hospitals for Heart treatment and care much easier.Now you can easily choose the Hospital as per your convenience depending on proximity to the residence, Affordability, The choice of doctors or other factors as the case may be.

Disclaimer: The Listing of The 10 Best Heart Hospitals does not indicate the ranking of the hospital-It merely lists the top 10 Heart Hospitals based on the track record of the Hospitals and general feedback. The information about hospitals is based on data available on respective Hospital Websites on the date of publishing the blog.While due care has been taken to represent all facts correctly but Users are requested to exercise their own caution and we will not be responsible for any decision arising on account of misrepresentation of facts if any.