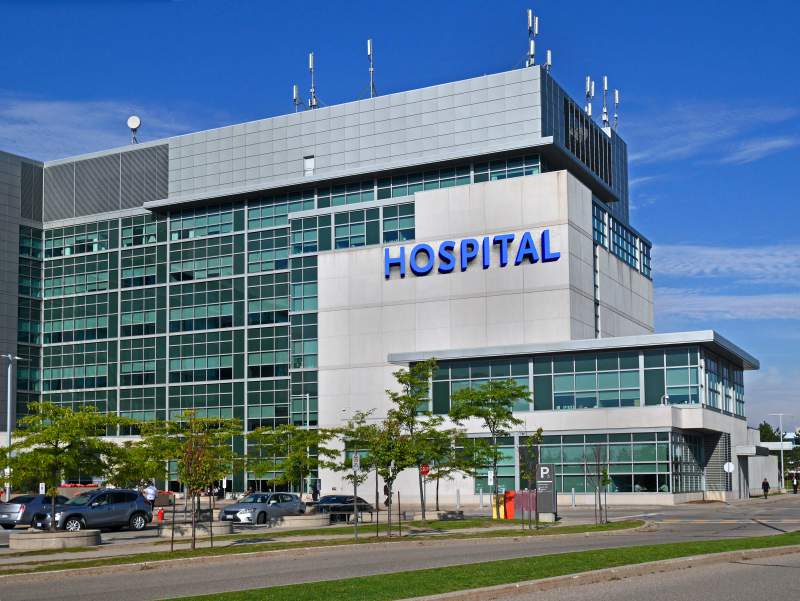 The Top 4 Hospitals in Indirapuram ,Ghaziabad
15-02-2018 | Posted By: Anirudh Singh |
5420 View(s)
Looking for the Right Hospital in Indirapuram, Ghaziabad?We have compiled the details of the Top 4 Hospitals in Indirapuram after collecting as much information as we possibly could without any bias towards any Hospital.The idea is to provide our users with Best Possible information so that they can zero down upon their choices with considerable ease based on the requirements of Expertise, Speciality, Affordability and Locational Preferences.
The Top 4 Hospitals in Indirapuram
Shanti Gopal Hospital a 100 bedded multi-speciality hospital which was established in the year 2008 to provide superior Health Care Services.Since its inception, the Hospital has been providing state of the art medical facilities to the people at affordable prices and strives to provide World Class Services.The Hospital Boasts of Modern Infrastructure and Highly qualified Medical Experts and Support Staff.

Medical Specialities Catered :
-Anaesthesia & Critical Care
-Audiology & Speech Therapy
-Cardiology
-Dental Surgery
-Dermatology
-Endocrinology (Diabetes & Thyroid)
-Ear Nose Throat
-Gastroenterology
-General Surgery
-G.I. Surgery
-Internal Medicine
-Mammosurgery
-Maxillofacial
-Mental Health And Behavioral Science
-Nephrology
-Neurology
-Neurosurgery
-Nutrition & Dietetics
-Obs. & Gynae.
-Oncology / Cancer Care
-Ophthalmology (Eye Care)
-Orthodentistry
-Orthopaedics & Joint Replacement
-Paediatrics
-Pathology
-Physiotherapy
-Plastic Surgery
-Pulmonology
-Radiology
-Rheumatology
-Urology
-Vascular Surgery

Services Offered
-24/7 Pharmacy
-24/7 Emergency & Trauma Services
-Blood Bank
-Ambulance Services
-Pathology Services
-Colonoscopy
-Colour Doppler
-Digital X-Ray
-Echo
-TMT
The Hospital offers a range of Preventive Health Checkup Packages
Address :
Plot No – NH-1, Ahinsa Khand 2, Indirapuram,
Ghaziabad, Uttar Pradesh
Contact No: 0120-4777000, 4777001
Mobile: +91-8860076650
24/7 HELPLINE +91-120-4777000, 4777111
Amicare Hospital is state of the Art 50-Bedded Centrally Air Conditioned Hospital which is committed to providing Delivery of Modern Healthcare Services of International Standards.

Facilities Available :
-Round the Clock Emergency Services
-One modular operation theatre and one semi-modular operation theatre.
-OPD complex with comfortable sitting arrangements for the patients and waiting area for attendants.
-Offers World-Class Radiology services
-Fully Computerized laboratory
-24 hours In-house Pharmacy
-Health Insurance Facilities
Medical Specialities Offered :
Orthopedics & Joint Replacement.
Sports Injuries& Trauma.
Neurology.
Neurosurgery (Trauma, Tumor, Spine, Deep Brain)
General Surgery, Minimal Access &Bariatic Surgery.
Anesthesia
Critical Care
Pain Management.
Nephrology and Urology
Oncology and Gynecology, & Gynecological Surgery.
Gastroenterology and GI Surgery.
Internal Medicine.
Rheumatology.
Emergency Medicine& Trauma Services.
Endocrinology.
Laboratory.
Clinical Hematology.
Infectious Diseases.
Pulmonary and Sleep Medicine.
Ophthalmology.
ENT.
Dentistry.
Radiology & Imaging (CT/MRI/Sonology).
Interventional & Aesthetic Surgery.
Reconstructive & Aesthetic Surgery.
Pediatric Surgery.
Behavior Science.
Physical Medicine and Rehabilitation.
Out Patient Department.
The Operations of the Hospital are spearheaded by Dr Himanshu Gupta.Dr Himanshu is an internationally trained orthopaedic surgeon with specialisation in sports medicine and Joint Replacement surgeries. He is a Gold medalist from Department of Orthopaedic Surgery, King George Medical College Lucknow and completed his M.ch (Orth) from the American Institute Of Medicine, University of Seychelles
The Professional Services rendered by the Hospital make it one of the Top 4 Hospitals in Indirapuram
Address :
Plot No. 15/16 Nyay Khand- 1, Near Indirapuram Public School, Indirapuram, Ghaziabad
Contact No :+91 9818248928 / +91 9810908928 / +91 9205269379
Emergency Contact No: +91 9818248928
Intermed Hospital, Indirapuram is a chain of Hospitals which offers Consultations across several Medical Specialities.Every Intermed clinic has a well-equipped treatment room for taking care of minor emergencies, first aid, vaccinations, intravenous therapy etc. In case of any eventuality, you can confidently come to us first.

Consultations are available across the Following Medical Specialities :
Family Physician
Paediatrician
Internal Medicine
Obstetrics and Gynaecology
Dental
Services Offered:
-In-House Pharmacy
-In-House Lab Services
-In-House Digital X-Ray, Ultrasound, Colour Doppler  Echocardiography
– Open round the Clock
Address:
Plot No-628, Niti Khand-1, Near Swarn Jayanti Park,
Opp ATS Society Gate No-5, Indirapuram, Ghaziabad
Contact No: 0120-6495909 /7838944466
LYF hospital is a 50 Bedded Fully Air-Conditioned Multi Speciality Hospital which is located in the heart of Indirapuram, Ghaziabad. LYF hospital offers advanced healthcare facilities with latest diagnostic services and state-of-the-art technology to offer Health Care Services of the highest order.
LYF Hospital offers neighbourhood Facility and boasts of the Best Team of Doctors with an aim to deliver world-class patient care services at most reasonable rates.

Facilities Available :
-State of the Art Infrastructure
-8 Bedded ICU
-2 modular Operation Theatre with Hepa Filters
-4 Bedded triage (Emergency) with separate minor OT
-World Class Radiology Services comprising MRI and -Digital X-Ray and Ultrasound
-High-Intensity Focused (Ultrasound), Barium Swallow, Barium Meal, Barium Meal- Follow-through, Barium Enema, OPG, PFT, TMT, Echocardiogram & ECG.
Medical Specialities Offered:
Mother And Child Care
Orthopaedics & Joint Replacements
Sports Injuries & Trauma
Gynaecology
Internal Medicine
Non-Invasive Cardiology
General Surgery, Minimal Access & Bariatric Surgery
Anaesthesia/ Critical Care/Pain Management
Gastroenterology And Gi Surgery
Urology And Nephrology
Plastic Surgery
Skin And Aesthetic
Neurology
Ophthalmology
ENT
Dental
The Management of the Hospital is spearheaded by Dr Alok Gupta and Dr Ritu Gupta.
Dr Alok Gupta, MBBS, MD is the Director of the Hospital.Dr. Alok Gupta has over 15 years of experience and a former Registrar at University College of Medical Science and G.T.B Hospital.
Dr Ritu Gupta, MBBS, MD is also a Director of the Hospital.She is a leading Dermatologist / Cosmetologist with over 15+ years. of Exp and a visiting consultant at Max group of hospital, Patparganj & Vaishali.Dr Riut lookes after operations at LYF Hospital.
Address:
NH 4 Gyan Khand 1, Opp. St Thomas School, Indirapuram
Contact No– 99102 27227
www.lyfhospital.com
So here was the List of The Top 4 Hospitals in Indirapuram.Hope you find this article informative and useful for your  Health Care Needs.The details of These Top 4 Hospitals in Indirapuram are correct to the best of our knowledge as per the declarations made by them on their respective sites.
Disclaimer: The listing has been done as per our research done by collecting information from different sources.None of the Listings has paid any money to us for ranking. Best effort has been made to provide the user with unbiased and authentic information. Medylife does not take any responsibility for any information which might not be correct and the readers are advised to use their discretion in arriving at a conclusion.