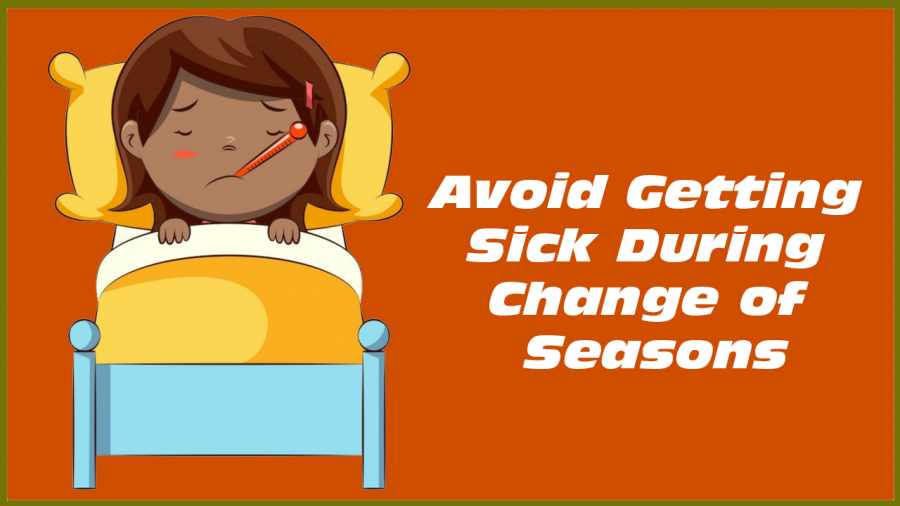 Handy Tips to Avoid Getting Sick during Change of Seasons
14-02-2018 | Posted By: Anirudh Singh |
3282 View(s)
Change of Season is usually accompanied by people falling sick because of one reason or the other. When the winter season makes way for Spring, people find it difficult to keep up with the Seasonal Transition and have an increased tendency to fall sick. The change of Season calls for a change in Daily Habits, Diet and above all adjustment in exercising patterns. Here are some handy tips to avoid getting sick and Keep going without any hiccups during the transition of seasons.

Tips to Avoid Getting Sick and Stay Healthy
Eat Healthily
Go in for Healthy Food. Stay away from street food and fried stuff. Have loads of Fruits and Vegetables with high water content like Tomatoes, Oranges, Watermelons etc.

Eat Light
Divide your Meals into parts -If you have meals three times a day. Break it down into five portions and have them at small intervals. Have the biggest meals in the first half and the last by 7-8 pm if possible.
Exercising is the Key
Keep working out on a regular basis. Working out keeps the Body parts in motion and tones down the body making it more flexible and enhances stamina and our endurance capabilities.
Ashwagandha and Chywanprash.
Ashwagandha and Chywanprash build up immunity so keep having doses of Ashwagandha and Chywanprash. Having it during morning hours can be a great Help.
Start your day with a Glass of Hot water
Start the day with a Glass of Hot water. Better still squeeze out the juice of a lemon and mix it in the water and add a tinge of honey.
Dress Right
Wear the Right Dress for the right occasion. Go in for light and Natural Fabrics like Cotton, Silk or Linen.
Embrace the Goodness of Sun
Vitamin D is essentially required by the body to keep going. Going out in the sun helps a great deal to have the desired effect on the body.
Sleep Well
The key to remaining Healthy is to Sleep well and maintain a good sleep pattern. So don't go in for late night bumps all the time and stick to the old saying-Early to bed early to rise.
Be Prepared for the Summer Months
The onset of summer means encountering Dusty afternoons and the hot weather. The temperature variations at home and outside lead to common cold, sore throats and even viral infections. Building proper immunity is the key and avoiding situations which can get you into trouble. However, should you feel the pangs of transition and show signs of sickness do not hesitate to visit a Good Doctor and get relief as early as possible. Stay Healthy, Stay Protected.