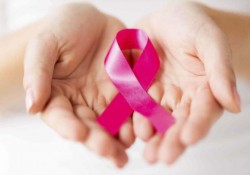 Cancer is not as big a killer as you think, says a study
14-09-2018 | Posted By: Chhavi |
1282 View(s)
We all get scared even at the mention of cancer. Cancer is a dangerous, life-threatening disease which kills millions of people worldwide. But here is a shocking revelation about cancer. A recent study was undertaken by the best medical experts from over 100 Indian Institutes, and the study revealed that age-adjusted incident of the cancers which are most common, except breast cancer, has remained static in India over the last 26 years from 1990 to 2016.
Though the actual incidence has gone up, it is mostly due to a change in the age structure of the Indian population. People are living longer, and that is why health diseases that affect relatively older people, for instance, cancer, show a greater prevalence.
Unfortunately, Mortality rates due to cancer are still high due to the poor access to early detection and therapeutic services and the lack of affordability.
The leading type of cancer in the year 2016 was stomach cancer. Doctors say that at present, the survival rate for most cancers stagnates at 20% to 30%. This is because most patients consult a doctor when the cancer is already reached the advanced stage. 80% of the patients can be cured of the disease if cancer is detected at an early stage, says DR GK Rath, Chief of AIIMS Cancer Centre. To prevent health disorders, go for a health checkup on a regular basis.
The leading types of cancer in 2016 in India, as per the study, among both sexes, were stomach cancer, breast cancer, lung cancer, lip and oral cavity cancer, leukaemia and cervical cancer.
Researchers said that over the 26-year period, the age-standardised rate of breast cancer in women has increased by 39.1 per cent with an increase observed in every state. On the other hand, the age-standardised rate of cervical cancer has decreased by 39.7 per cent from 1990 – 2016 in India.
The bottom line is cancer will turn out to be a deadly disease if it is not treated at the right time. It is best to go for a health checkup on a regular basis to monitor our health and keep diseases at bay.